Jacksonville Area Legal Aid, a nonprofit law firm serving Northeast Florida, wanted to revive its annual report in order to provide
transparency and accountability to its funders, donors and partners
and encourage greater support.
As JALA's public relations consultants, Relatable Communications Group was tasked with devising a report that could be shared electronically and that would distill the organization's far-reaching impact into an easily digestible and graphically rich presentation.
Another goal was to create a plan to share the report electronically in multiple ways so as to get as much mileage out of it as possible.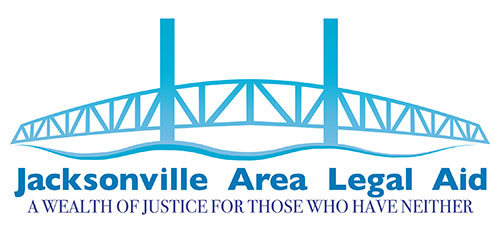 Public Relations
– Press Release
Central to Relatable Communications Group's strategy for the annual report was to include a full-page infographic that would concisely demonstrate JALA's economic and social impact.
With a limited budget and little access to actual client photos due to the COVID-19 pandemic, we opted to use illustrations similar to those in the infographic for the cover and to support the narrative of the annual report, which was themed "Protecting & Strengthening Individuals | Families | Communities." 
For content, we used a combination of outcome data, financials, human interest and donor impact stories from 2021, and brief summaries of some of JALA's 2021 initiatives in areas from housing instability to domestic violence to asylum.
The report was featured and distributed in multiple ways, including on JALA's home page, in emails to current and lapsed donors, and on its social media, where it was broken down in posts and tweets featuring individual pages, each with a different focus. In this way, JALA got more bang for its limited buck.
"The report is tremendous. I sent it to one of our major donors, and he said he loved it. He was impressed with how transparent it appeared, which was a main goal. We are proud of the work, and proud of how it is reflected in this report."