The North Carolina Equal Access to Justice Commission launched the North Carolina Pro Bono Resource Center in 2016 to increase pro bono attorney participation statewide.
The NC Pro Bono Resource Center has developed a statewide system of voluntary pro bono reporting and recruited pro bono attorneys for programs around the state. After Hurricane Florence devastated the eastern Carolinas in 2018, creating a pressing need for volunteers to work on FEMA appeals, the NC Pro Bono Resource Center expanded its scope to include operation of disaster relief and other pro bono initiatives in collaboration with its partners.
The leadership of the Commission and the NC Pro Bono Resource Center identified the need for a strategic communications plan to strengthen pro bono attorney recruitment and increase awareness of the resource center's work.
They turned to Relatable Communications Group, which had previously worked with the Commission and the Self-Represented Litigation Network on a disaster relief story map in the aftermath of Hurricane Florence.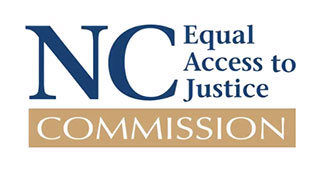 Public Relations
– Strategic Communications Plan
Relatable Communications Group interviewed more than a dozen staff members and partners of the North Carolina Pro Bono Resource Center and created and administered a survey of a random sample of North Carolina attorneys, gathering more than 450 responses.
Relatable CEO Nancy Kinnally analyzed both the qualitative and quantitative information collected to establish strategic communications goals and objectives and delineate institutional strengths, weaknesses, opportunities and threats. She further profiled audience segments and decision makers, offered insights for message development, and recommended the most effective communications channels to reach those audiences. Recommendations for specific action steps covered a variety of activities and materials, from media relations to videos to an awards program.
But the plan didn't stop there. It also included an analysis of the steps needed to implement a comprehensive public relations and marketing plan, including cost information for personnel, consulting and freelance support.
The leadership of the Commission and the NC Pro Bono Resource Center were thrilled with the strategic communications plan, which has been shared not only internally, but also with the leadership of North Carolina's Judicial Branch and the NC Pro Bono Resource Center's partners.
"I've worked with many consultants over the years, and the work product from Relatable Communications Group is the best I've ever seen. To say they exceeded my expectations is an understatement. The strategic communications plan they developed is thorough, research-based and absolutely on point."
"What sets Relatable Communications Group apart is their in-depth knowledge of the civil legal aid and pro bono landscape, combined with their strategic communications expertise. Both were evident in the custom survey they created and administered for us, and in their thoughtful analysis of our communications objectives and how best to achieve them."