As the marketing and public relations consultant for Jacksonville Area Legal Aid (JALA), Relatable Communications Group supports the organization's fundraising efforts with targeted communications. Most notably, we have led strategic communications for the most successful fundraising campaign in JALA's history, a six-marathon event known as Freed to Run. The original goal of Freed to Run was to raise enough money to permanently endow the Northeast Florida Medical Legal Partnership, through which lawyers help pediatric patients and their families overcome legal and economic barriers to child wellness. The campaign included e-mail appeals, social media, multiple press releases and story pitches, feature writing and advertising.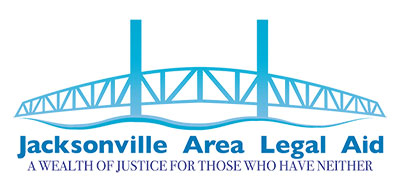 Institutional Advancement
With Relatable Communications Group generating abundant news coverage locally, statewide and nationally—including well over 100 TV, radio, online and print stories over five years—Freed to Run succeeded in its goal of raising more than $2.25 million between 2017 and 2022 to permanently endow JALA's medical-legal partnership. As a result of the social media campaign around the multi-marathon fundraising event, JALA's Twitter impressions more than tripled, and its Facebook post reach increased dramatically as well.
"As Jacksonville Area Legal Aid's CEO, I've worked with Nancy Kinnally since 2012 and consider her a valued colleague and advisor. I've presented with her at statewide and national civil justice meetings on innovative strategic communications projects for which she's provided creative leadership, expert guidance and masterful implementation. When Nancy started her own marketing and public relations consulting firm, JALA was the first client to sign on, and we've never looked back. Relatable Communications Group has consistently achieved excellent results for JALA, including generating loads of positive media coverage, vastly increasing the reach of our social media, and providing highly effective communications support for our fundraising initiatives."
"Relatable Communications Group was incredibly instrumental in making Freed to Run a success and has brought JALA to a higher level of communications and social media exposure."